Thanks to everyone who linked up pictures of their cutie-pies! I just love seeing them all!
I feel very random, so sit back and get comfy.
I am going to
try
to NOT get on here
everyday
and
complain abou
t repeatedly state how
busy
I am. You know it. I know it. Enough said. The source of my
current
angst is this chair project that I so hastily volunteered for. Learn from me.
You see:
I love to refinish furniture.
I love art.
I have been looking for a way to get back into painting.
But none of those things involved
deadlines
and
bidders
.
oh my!
I promise to show you a picture when the project is finished, because I know you are getting sick of hearing about this thing. (I know I am!)
Right now I have Christmas on my mind. I would be decorating right now if I could. Now, before you tell me it's too early, consider this:
I have 4 kids.
I am rarely home.
If I am home, I am blogging, baking working.
So, in other words, I am pretty slow at some of these little non-essential projects like
decorating
. So the thought of going into my attic and digging it all out and setting it up, etc etc, just to tear it right back down again in 30 or so days is...well...less than appealing. Since we have had kids, I think I have opted to skip it, except for the tree, most years. *sigh*
But this year, I think I will be looking for a smoother transition in my decorating, so I can be
less
overwhelmed. Maybe using some fall and winter decorations that are not necessarily Christmas-y, but that will transition well
into
Christmas.
This is why I am so excited to be doing the
Theme Party Thursday
thing.
I need the motivation.
So, if you have seasonal crafts, sewing projects, baking, photography, etc, link up to me on Thursdays and
inspire
me, please.
Today, I have a recipe to share.
Now, for those of you who have read my recipes, you know I get a little creative in the baking department. I leave a lot of room for creativity. But I am pretty adamant about measuring everything (except sometimes for vanilla, because I don't really like it and sometimes I just add a couple of drops and call it a teaspoon.)
Pumpkin Pie Bars
1/4 tsp cloves
1/2 tsp ground ginger
1 Cup chopped pecans
nutmeg, if desired
Combine cake mix and melter butter in a bowl, using a pastry blender to make it crumbly. (Some people will add up to one more stick of butter, but that's up to you.)
Divide this dry mix into about half, using one portion to press into a crust in the bottom of a 9x13" baking dish. (You will not need to butter the pan.)
Mix all the Pumpkin Pie ingredients above. Pour this over the crust.
Bake it for about 20-30 minutes. I wanted it to be firm enough that the topping doesn't sink, but I also wanted the topping to be in there long enough to crisp up, just a bit.
Add the brown sugar to the remaining crust.
(I might add a little flour or even whole Oats to this next time, if I am in the mood for more CRUNCH)
Sprinkle the topping evenly over the top of the bars and continue baking until you reach the one hour mark or until a knife inserted in the center comes out clean. (Just like when you make pie.)
Let it cool and enjoy with whipped cream and a sprinkle of nutmeg on top.
The title of the recipe is clickable, so you can print or save it easily.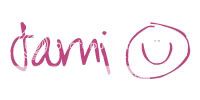 recipe linked to parties in my sidebar and to Sweets This Week at Sugar Bananas