Here's what we made last night:
I made my own version of "fondant" for these. I'd share the recipe, but you don't want it. Trust me. These were pretty easy to do, but there is no way I would eat them.
The "eyeball" is white fondant.
The "iris" is simply green fondant
The "pupil" is one of those large Ghiradelli dark chocolate chips.
Then, of course, the red is just piped on.
Then....
I was inspired by this post at How Doe She?
so I tried my own version with mini cupcakes. This is how they turned out:
First of all, the background on theirs is SO cute. Lesson learned. ;)
This is all fondant with bits of piping, but seriously, this is not something you want to eat, which spoils some of the fun for me.
Ok most of it.
I like the white chocolate in the inspiration piece better. I'll have to work on those another day. :)
Now, just so you don't think I am only showing you the "good stuff", here is my version of Frankenstein.
My kids said he looked like a Muppet and was not scary.
Well, duh!
But by the time I got to him I was tired and itching to go out and spray paint something, which I did. :)
He might be ugly, but he could be fun at a toddler party, right?
Well, just so you don't feel like you wasted your time here, I am still posting a little after school snack cupcake recipe for you. The kiddies loved them (unfrosted)!
This recipe made 24 mini cupcakes plus about 2 regular sized ones.
Chocolate Chip Cookie Mini Cupcakes
1 1/3 C all purpose flour
1/3 C sugar
1/3 C brown sugar
2 tsp baking powder
1/4 tsp. baking soda
2/3 C milk
3/4 C butter, softened
1 egg
1 tsp vanilla
approx. 1/2 C mini semi-sweet chocolate chips
Cream butter and sugars. Add egg, mixing well. Add in baking powder and baking soda. Next, add in flour slowly until well blended. Slowly add milk and vanilla. Add mini chips. Beat on medium speed for about a minute.
Bake at 350 degrees for about 12 minutes or until a toothpick inserted near the center comes out clean.
Frost if desired. (Chocolate frosting would be yummy!)
------
Don't forget to come back here Thursday to link up your Fall and Halloween ideas!!
Happy Haunting!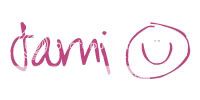 PS. I have some good giveaways lined up, so "don't touch that dial"!
I think I just dated myself.
THIS POST IS LINKED TO SOME OF THE PARTIES LISTED IN THE RIGHT HAND SIDE BAR.